Who knew the ability to fold up a piece of technology would be so pricey!
Samsung is set to launch their new foldable phone. The phone is called the Galaxy Fold and features a 7.3 inch display. The phone can open three apps at once on one screen.  For those that like the specs: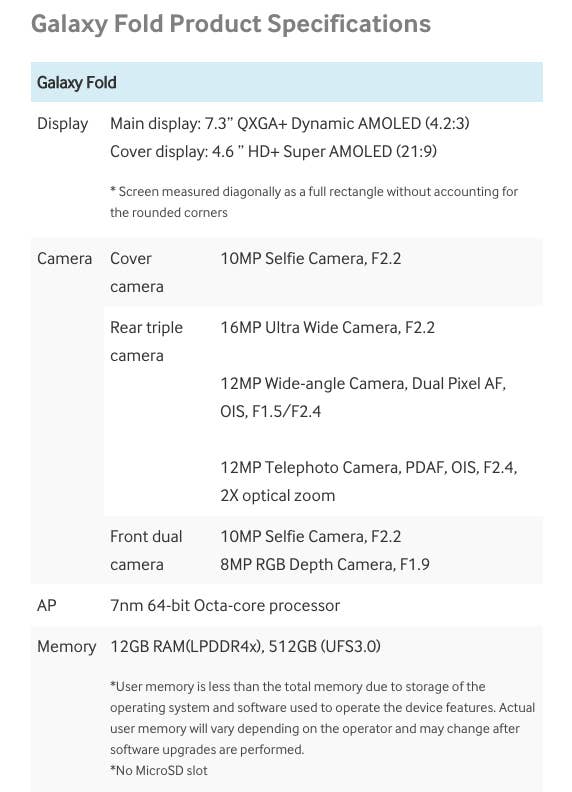 Here's bit more on the phone that will cost consumers close to $2,000 when it comes out in April.
story credit: buzzfeednews.com
photo credit: Samsung via buzzfeednews.com 
video credit: Washington Post