Ben & Jerry's is celebrating World Vegan Month in November by offering a vegan ice cream burger in the UK and Germany.
The burger has non-dairy ice cream, caramel sauce, crumbled biscuits, vegan marshmallows, caramel popcorn and vegan whipped topping sandwiched in between two vegan brioche buns. The sandwich costs less than eight dollars.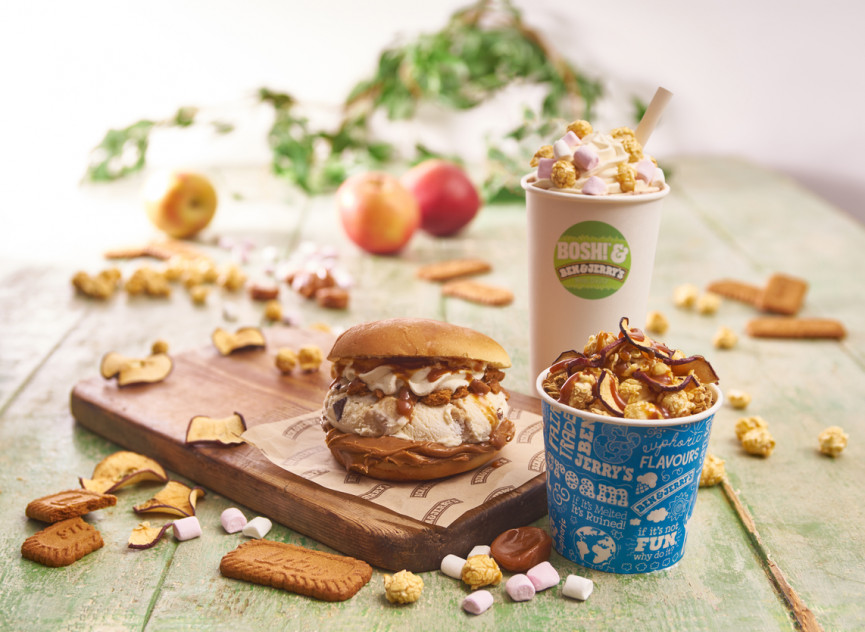 There are two other limited-edition items hoping to grab your attention, too. There's also a Toffee Apple Crunch Sundae, which sees pecan granola and apple compote layered with caramel sauce and two scoops of Ben & Jerry's new Non-Dairy Cookies on Cookie Dough ice cream.  And, the final item is the Campfire Snuggle Hot Chocolate, which sounds like the perfect autumnal treat. Made with a scoop of Ben & Jerry's Non-Dairy Chocolate Fudge Brownie melted down and mixed with almond drink and cinnamon, it's ticking all the winter warmer boxes.